So, I've just had a reply from Twitter through the Better Business Bureau. Here we go…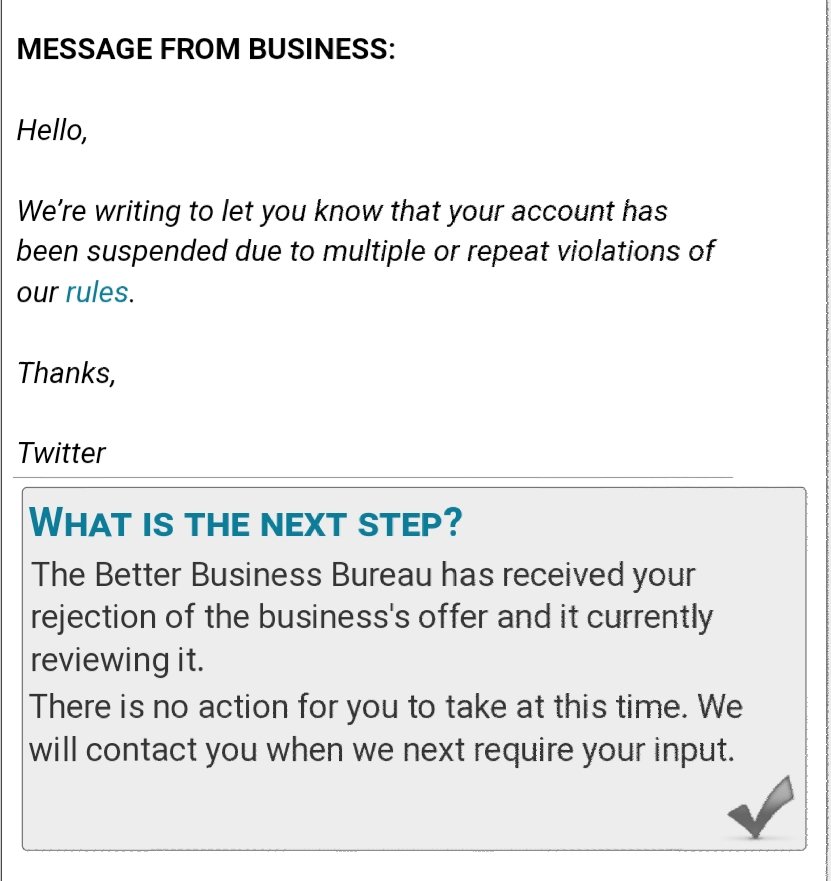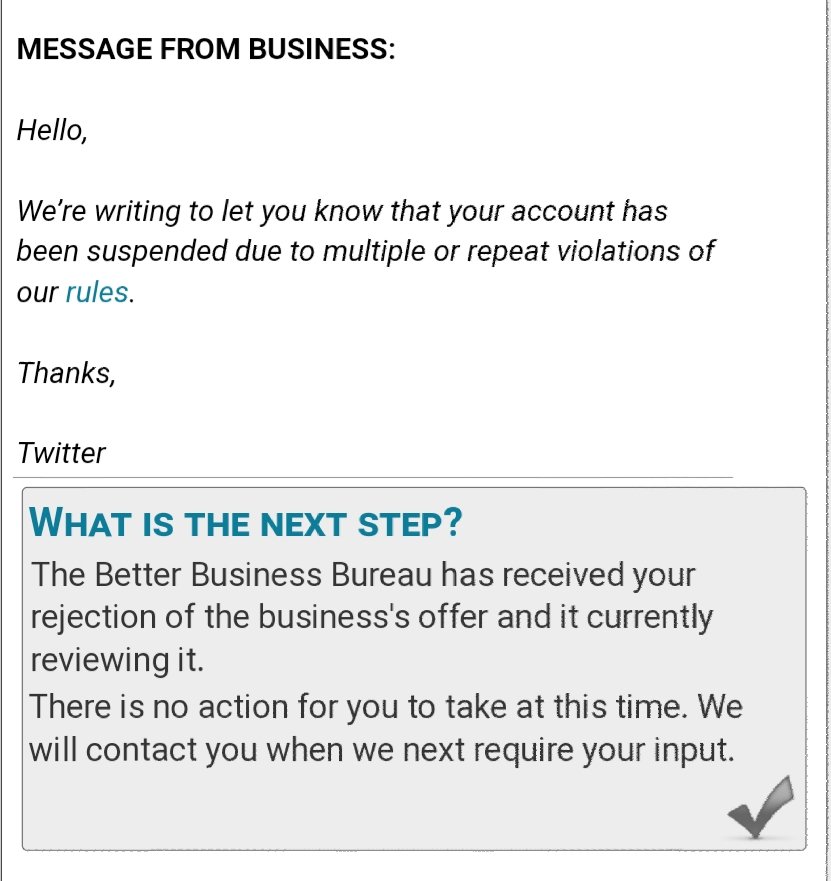 Interestingly, they have changed their story about the multiple accounts. It's difficult to claim that, isn't it, once you've actually checked which accounts belong to a person and which do not. So, I guess we'll never know which other accounts were removed for supposedly being mine. I still feel bad about that.
Their new reason is just as spurious though. As I explained in my blog about the ban, my report was being mass reported in the run up to it. I know this, as I regularly got emails from Twitter saying they had investigated my account and had found no violations. Here's a couple of examples….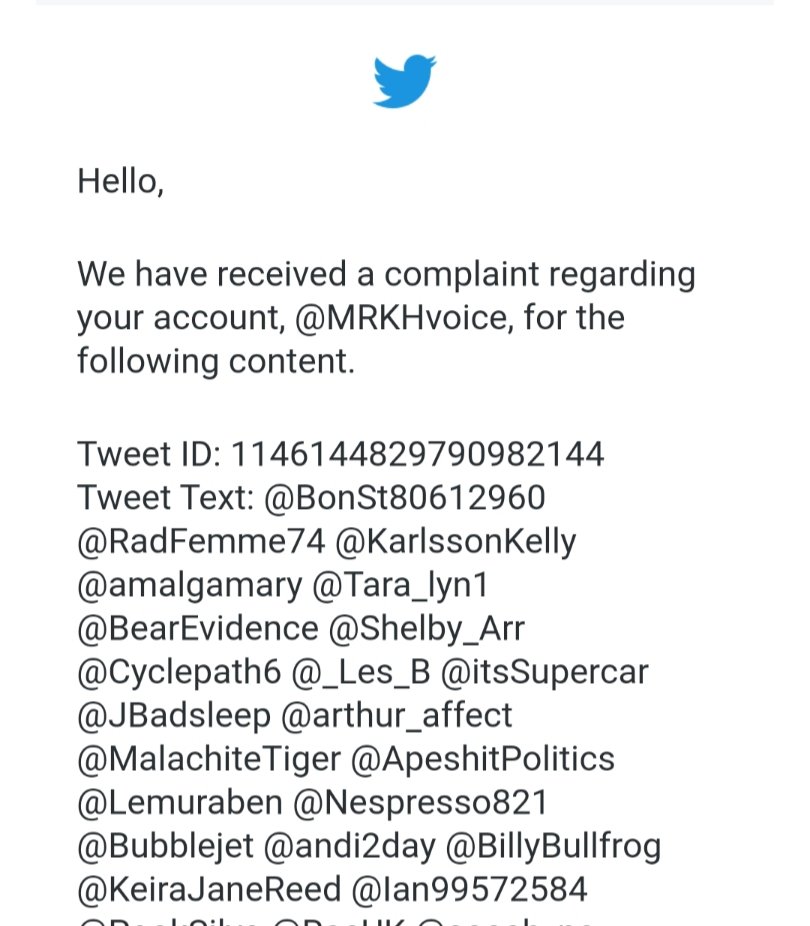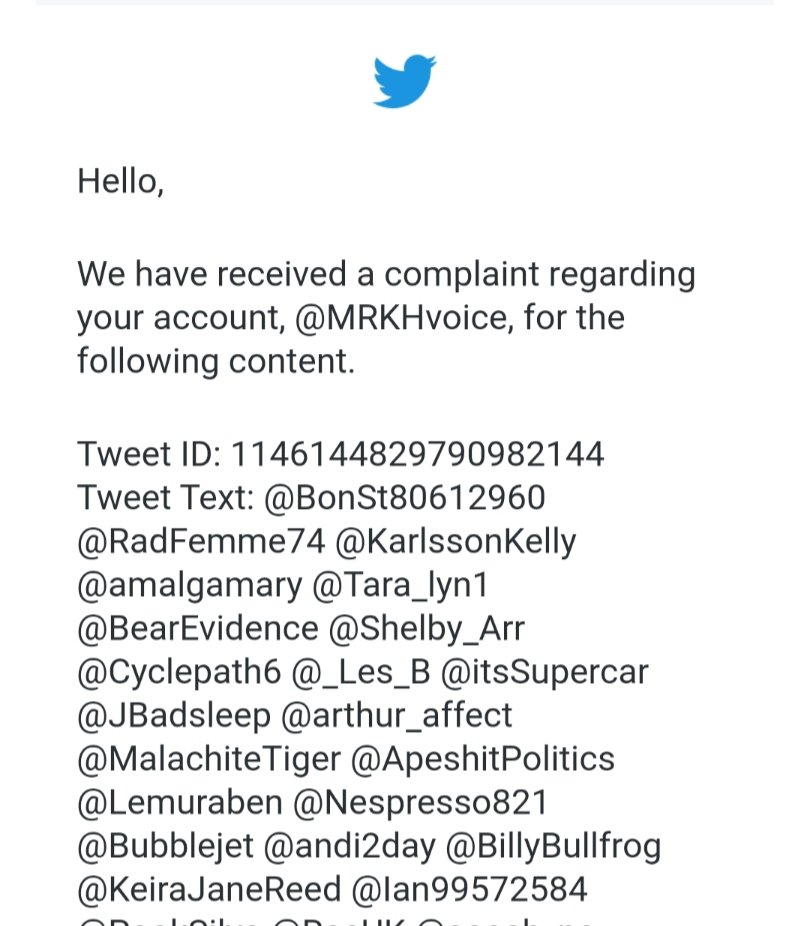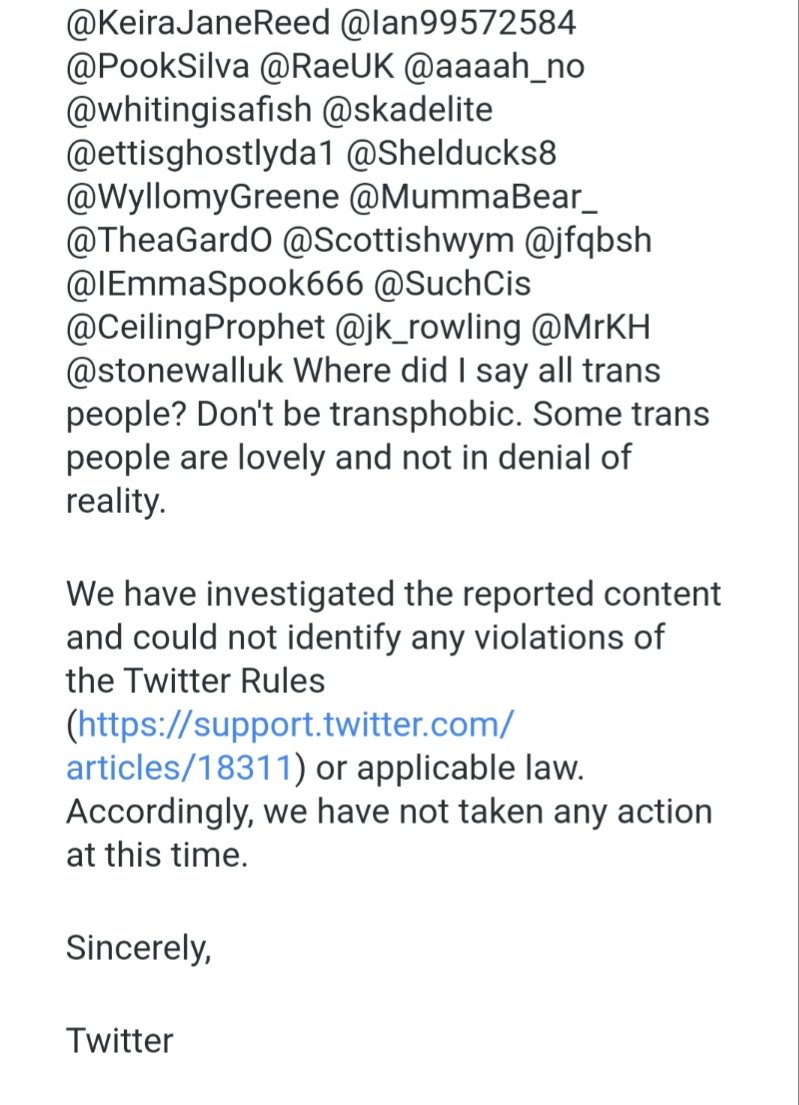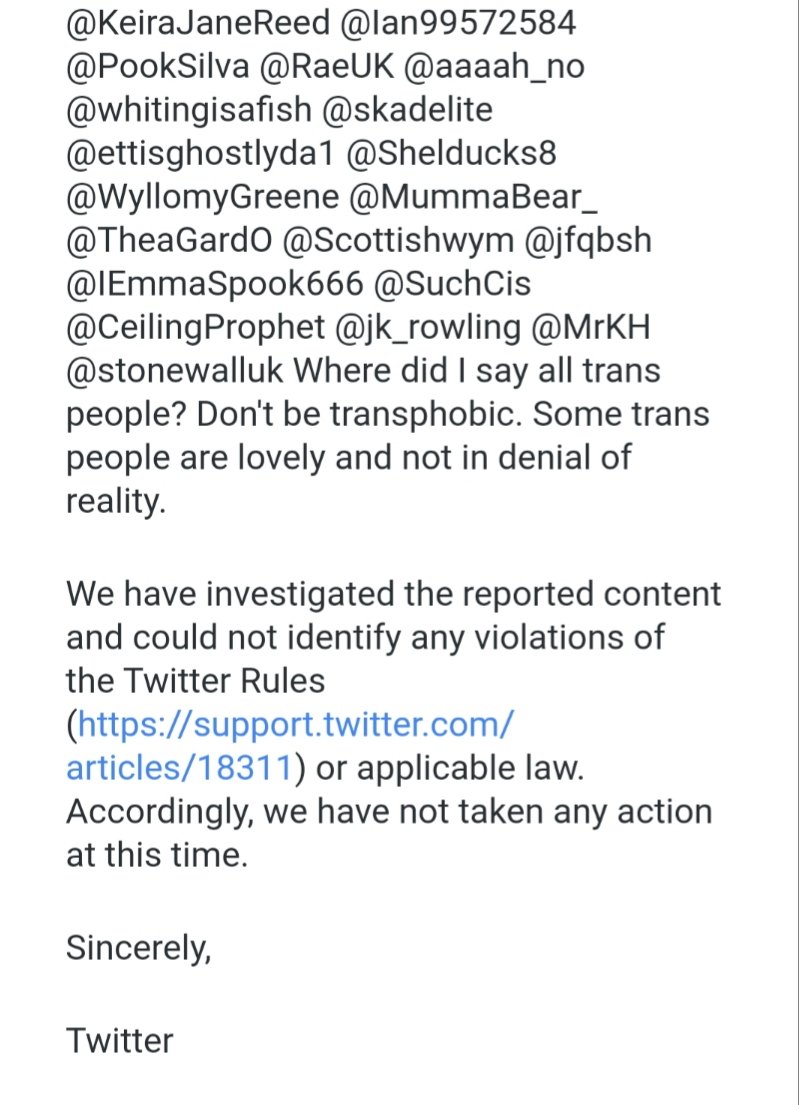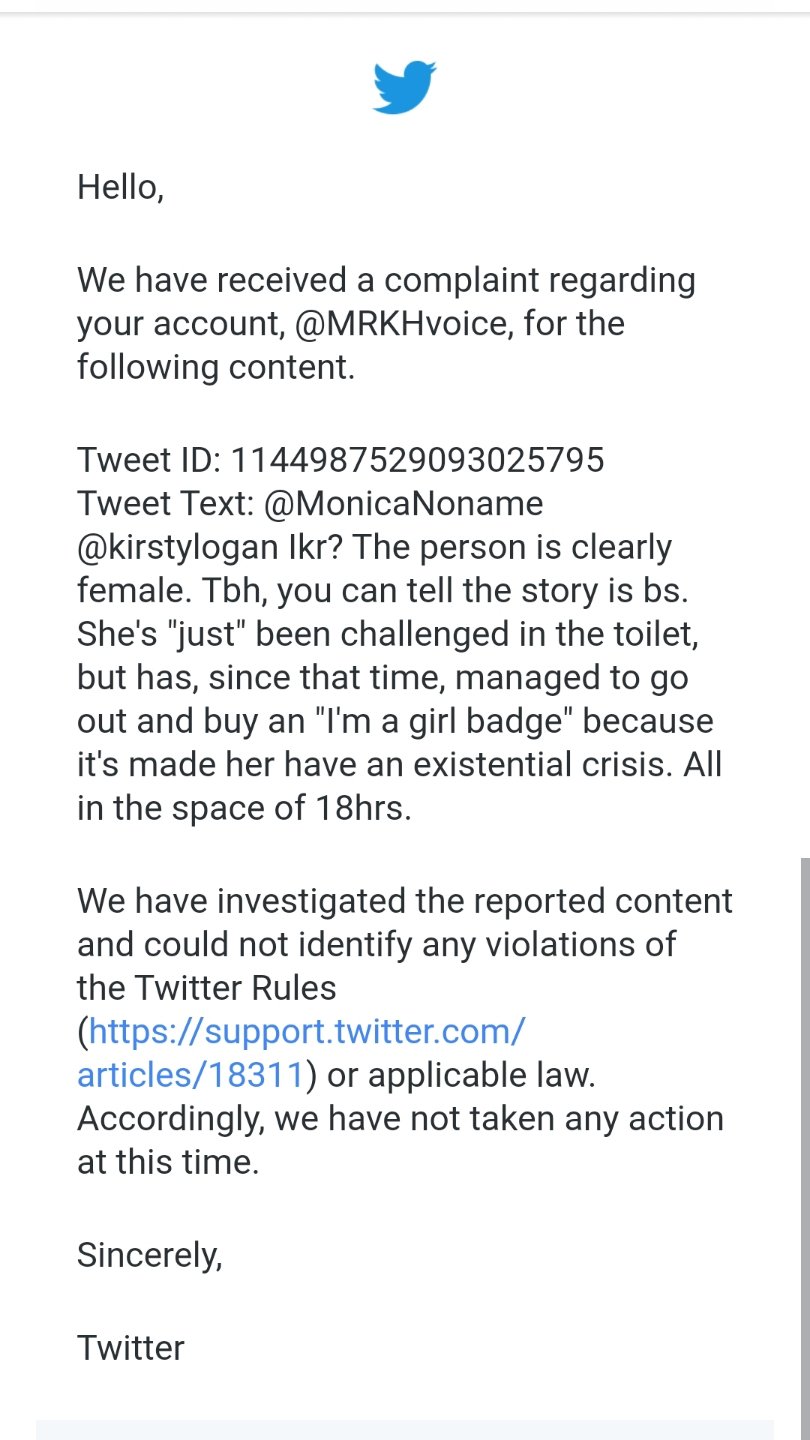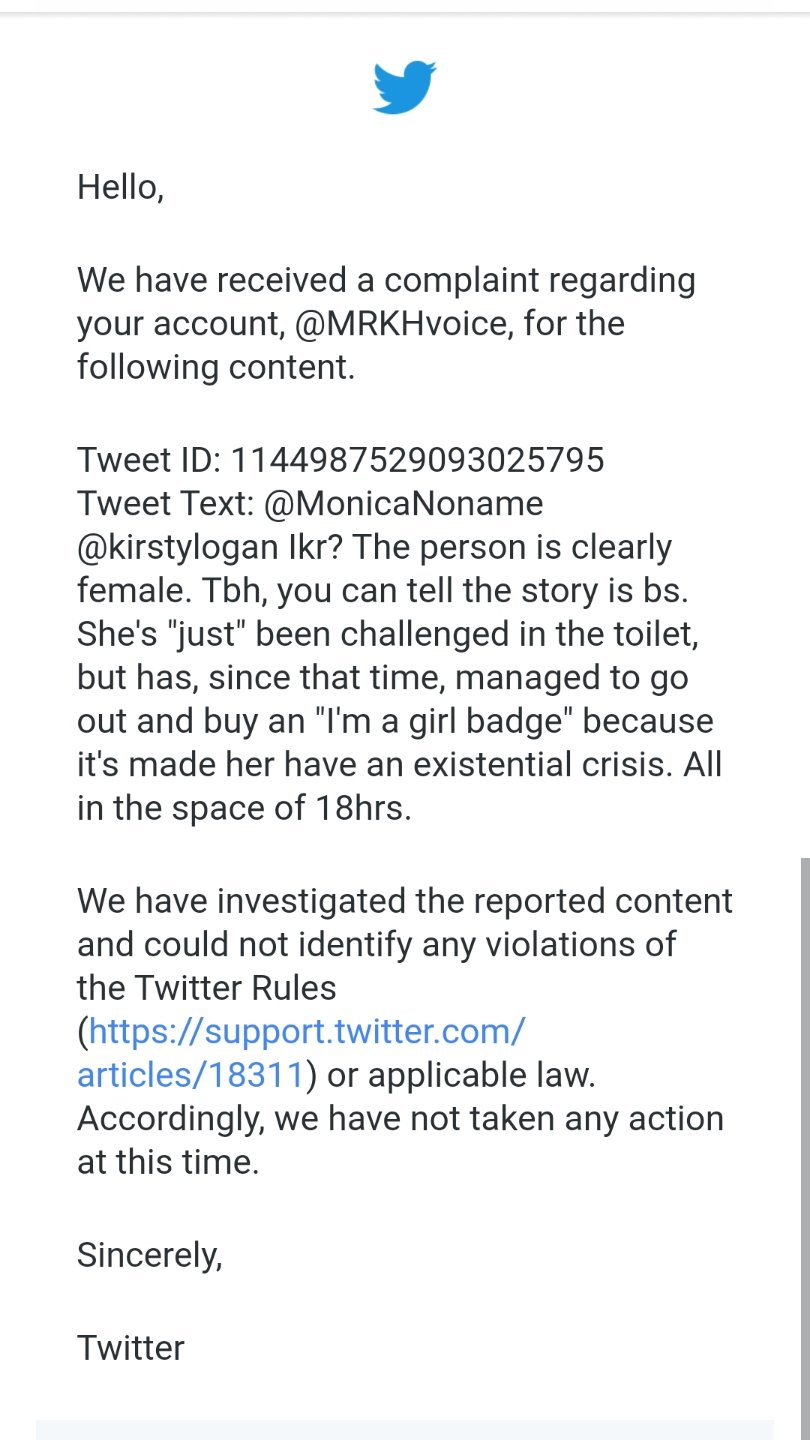 In other words, Twitter had investigated my account regularly and not once did they find a violation. The last email I have saying this is from just a week before the ban. The only sanction I ever received was the one that Twitter later admitted was an error. And yet, suddenly, they're claiming I had "multiple violations". Where are they? What were they?
I've responded with this and have ask Twitter to explain. I look forward to waiting another two weeks for them to email me without actually engaging with what I'm saying and with another spurious allegation.
Thanks to the people who have offered so much support over this and who continue to share and support my work here. I'll keep you updated.